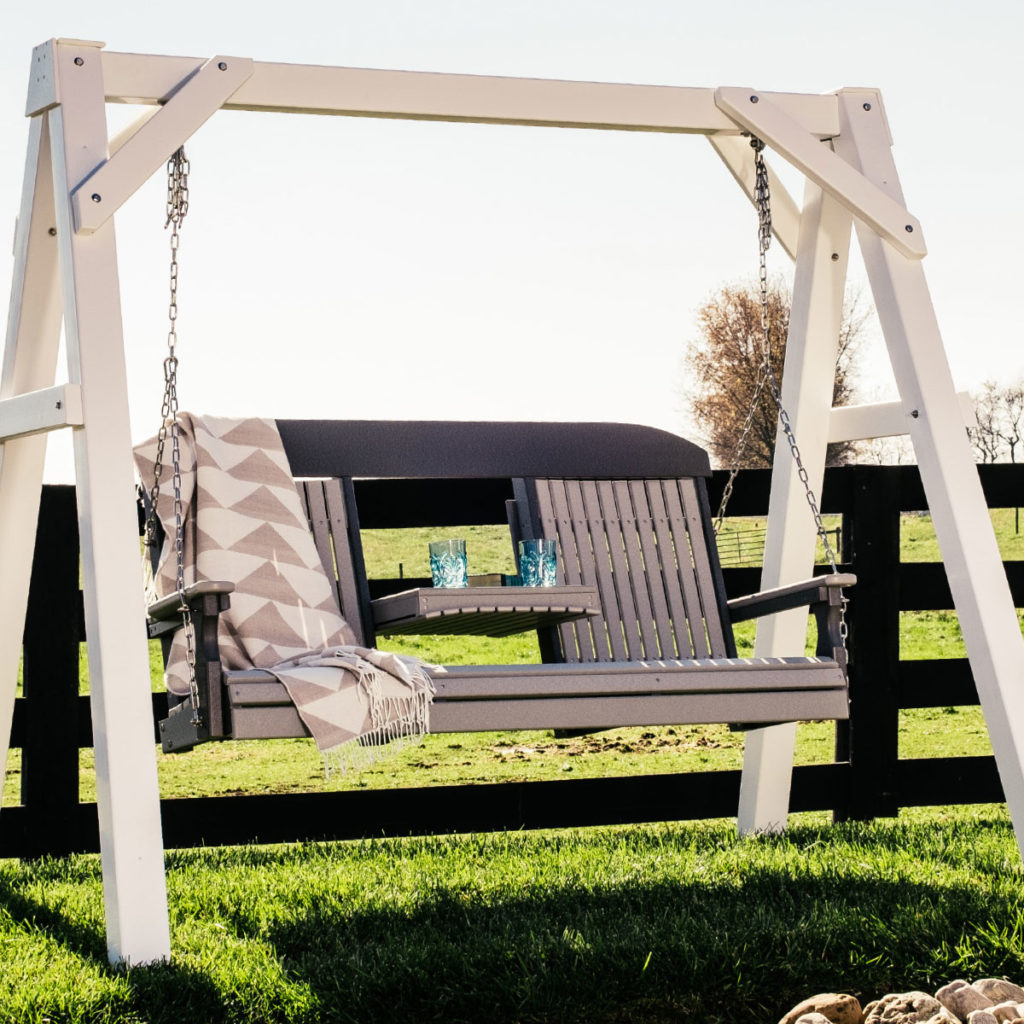 Poly Swings
A Poly Swing offers a great place to sit down and unwind from the fast-paced rush of life. Whether alone or with others, this is a lovely place to think, pray, observe, or converse.
We offer Poly Swings as a stand alone product for your front or back porch. Or buy a swing with a swing stand and place the poly swing in the backyard or garden setting.
shop Poly Swings
Poly Swing Options in Virginia
Adirondack Poly Swing
Whether this poly swing becomes a place to entertain guests, relax with your family, or read a good book. One thing is certain, you will enjoy a relaxing space as you sway back and forth in the wind. With LuxCraft lifetime warranty.
Classic Poly Swing
Here is a beautiful, poly swing that matches well with any outdoor style. Our goal is for you to find and enjoy the swing of your dreams and a Classic Swing might be just your thing! Choose your colors and get Free Shipping.
Plain Poly Swing
This beautiful, poly swing is ready to play a central role in your outdoor living space and to add a naturally, enhancing presence to your outdoor scenery. Choose from a variety of colors and get Free Shipping (swing only).
What Makes our Poly Swings Stand Out?
Lifetime Warranty
When you invest in your outdoor living space, you want something that will stand the test of time. Our poly furniture is backed by a lifetime, residential warranty.
Environmentally Friendly
Wouldn't it be great to know that the poly furniture you get for your outdoor space is also environmentally friendly? How about furniture that is made from 90% recycled material?
Family Approved
We all know that a lot happens around the family table. From our family to yours, we want you to have outdoor space where you can build trusting relationships.