Poly Gliders
Poly gliders offer a great and comfortable place to sit, read, and relax. These amazing poly outdoor furniture gliders provide a new relaxing area for you and your family.
shop poly gliders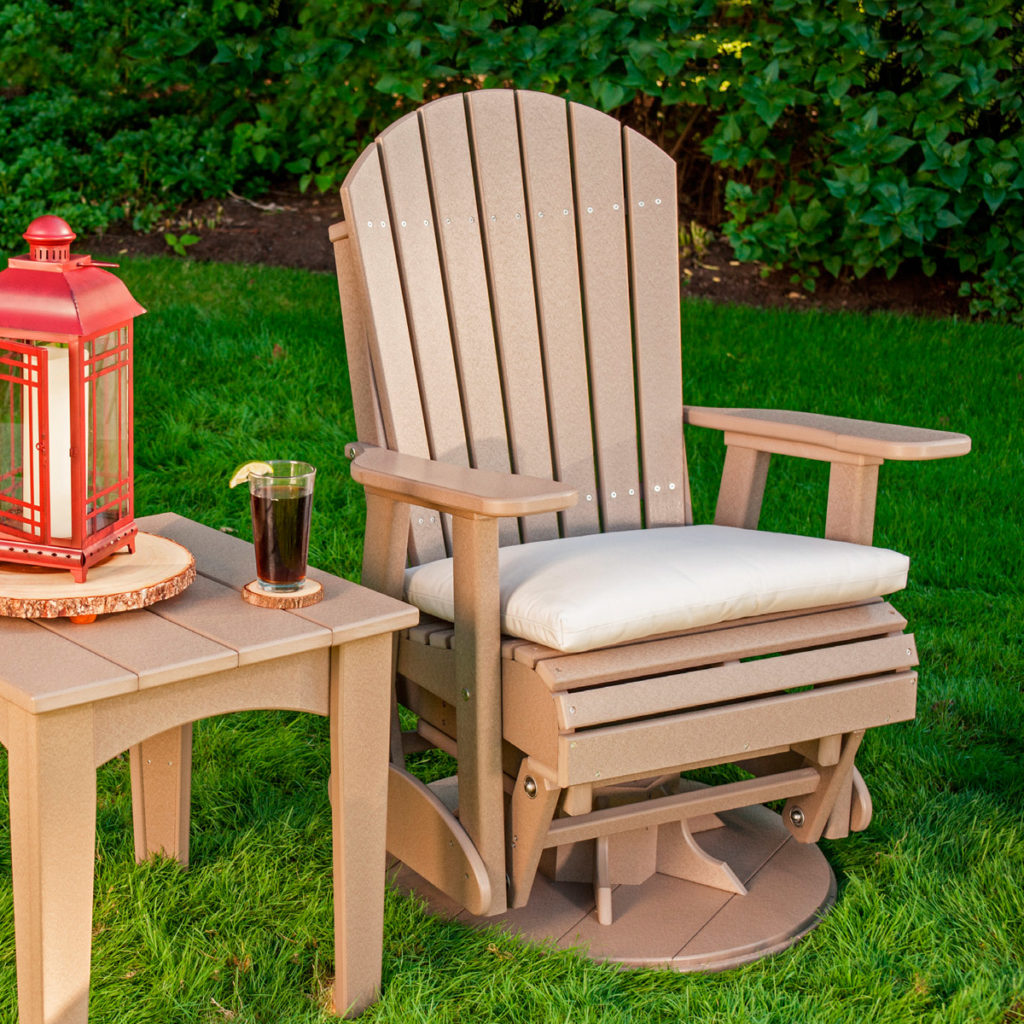 Swivel Poly Glider
This poly glider chair is sure to maximize your comfort.There is no need to move your Poly Adirondack Swivel Glider in order to enjoy the sunrise or sunset. With the chair's swivel feature you can turn any direction without having to move off your seat. You can enjoy your book and keep an eye on your kids at the same time!
Plain Poly Glider
It will be enjoyable to sit on a comfortable Plain Glider while enjoying great family conversations on a warm summer evening. Combine this plain poly furniture glider with color matching 2′ poly benches and a poly coffee table to make it truly your own.
Classic Poly Glider
If you like a simple and minimalist design the Poly Classic Glider is for you. This simplistic and natural design of the Classic Poly Glider Bench can be enhanced with a choice of colors to match your space or taste. The Classic Glider will gently beautify any spot in your porch or backyard and they all come with Free Shipping.
SHOP classic GLIDERS
What Makes our Poly Gliders Stand Out?
Lifetime Warranty
When you invest in your outdoor living space, you want something that will stand the test of time. Our poly furniture is backed by a lifetime, residential warranty.
Environmentally Friendly
Wouldn't it be great to know that the poly furniture you get for your outdoor space is also environmentally friendly? How about furniture that is made from 90% recycled material? 
Family Approved
We all know that a lot happens around the family table. From our family to yours, we want you to have outdoor space where you can build trusting relationships.