Maintenance Free Poly Furniture
When it comes to outdoor living, you want furniture that will stand the test of time. Everyday your outdoor furniture will be exposed to the elements and be tested for its endurance. Poly Furniture is the standard for quality, enduring, and socially conscious outdoor furniture. At Yoder Woodcrafters, we want you to relax while knowing your furniture is covered by a lifetime residential warranty.
Your Poly Outdoor Makeover in 3 Simple Steps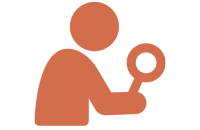 Find your poly furniture
You'll find a variety of high-quality, outdoor poly furniture here. Take a look at all our options, add to your cart, and checkout with the furniture that best meets your needs.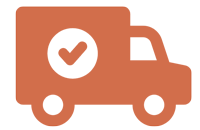 You can buy online or visit our stores
Keep it simple, get your new furniture delivered to your door at no extra cost, or come to our stores, and pick your favorite poly furniture.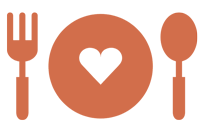 Enjoy time with family and friends
Enhance your next gathering with family and friends with the complement of lovely poly furniture. It will be the perfect addition to time spent together.
Visit our locations in Virginia
If you live around Virginia and prefer to see the quality and comfort of our products, we invite you to our locations in Woodlawn or Wytheville.
Dutch Boy Furniture
345 E Main St.
Wytheville, VA 24382
(276) 228-2761
Mon, Wed.-Fri: 10am – 5pm. Sat: 10-2
What is Poly?
Poly is High Density Polyethylene (HDPE), a recyclable plastic derived from post-consumer waste such as milk and detergent bottles. This material is cleaned in a decontamination process to a purity level of over 99% HDPE, then compounded into solid board stock material. The resulting product contains over 90% recycled post consumer waste by weight.
Essentially Maintenance Free
Requires no waterproofing, staining, or other similar recurring maintenance other than an occasional washing with soap and water or our Poly Furniture Cleaning Kit.
Choose from Many Colors
Our maintenance-free poly furniture is made in 32 colors. Be sure to check each item for individual stock colors.
Will Not Deteriorate
Exceptional resistance to moisture, fading, insects, splinting, warping, and other hazards of environmental exposure common to wood or wood fiber composite products.
UV Stabilized Color
High color stability UV pigment systems which minimize material breakdown from prolonged sun and weather exposure.
From our Family to Yours
We understand the importance of creating space in life for family and friends. The busy times of life can overtake us and cut out important times of connection. As a family, we make it our goal to help people like you create an outdoor space for connection and relationships year-round. Visit our store in Wytheville, VA to experience our poly furniture before you buy or purchase online and we'll ship it straight to your door.
Our Poly Furniture Blog